Five years later – Syrian voices in Sweden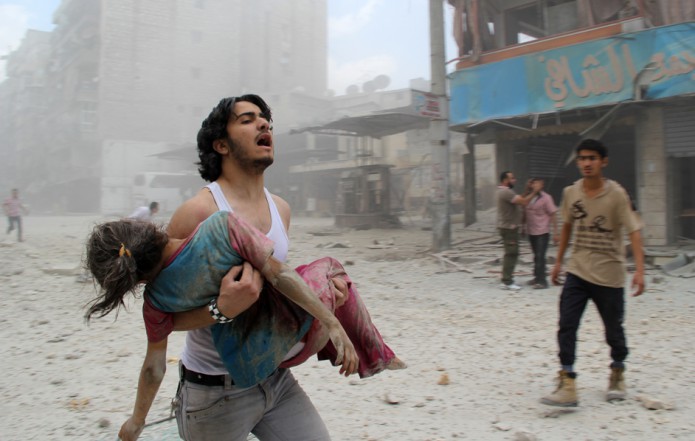 March 15th marks the five year anniversary of the first protests against the Assad-regime in Syria, which became one of the starting points for what what the UN calls "the worst humanitarian crisis in modern time".
To acknowledge and remember the revolution Clandestino Institut has invited three Syrian culture workers who are currently working in Sweden. The Syrian journalist Khaled Alesmael will discuss the media situation in Syria today and before the war. We will also hear from the Kurdish-Syrian musician Bahar Hesko and the author and poet Housam Mosilli.
Khaled Alesmael
Khaled Alesmael arrived in Sweden about a year ago and is currently working as a reporter and researcher at the investigative programme Uppdrag Granskning on SVT. He has previously worked as a journalist in Damaskus, Beirut, Ammam, Cairo and Istanbul and was educated in English litterature at the Damaskus University.
Bahar Hesko
Bahar Hesko is a kurdish musician from Syria who arrived to Sweden in 2013 after having spent one year in Turkey. Her main instrument is the tambor and even though she hasn't had any formal musical training she plays several instruments and sings in 16 different languages. She is currently living in Karlstad where she studies English literature at the Karlstad University.
Housam Mosilli
Housam Al-Mosilli is a 29-year old poet and author from Syria who recently became a guest writer in Linköping's municipality. Since leaving Syria in 2012 Housam Mosilli has lived in Istanbul, Turkey in refuge from the Syrian security forces. The inpiration for his writing comes primarily from the events in Syria and adresses topics such as freedom of speech, human rights, freedom and democracy.
The event is free and takes place at Oceanen Tuesday March 15th at 18.00.
Photo by Baraa Alhalaby, citizen journalist active in Aleppo.