KONONO N°1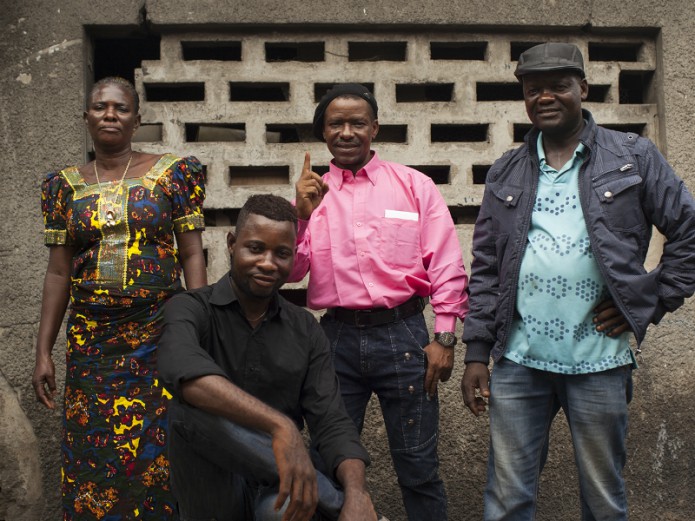 Konono N°1 was formed in the 1960s by Mawangu Mingiedi, a truck driver and expert on the african instrument Iikembe. The dirty sound from the Iikembe played through a distorted guitar amp has become the hallmark of the group as well as a sound strongly associated with Kongo-Kinshasa. But Konono N°1 also has a strong connection to the neighboring country Angola, which is why the collaboration with the Portuguese-angolian Batida didn't come as a surprise.
Batida has made unforgettable impressions on Konono N°1 earlier work and in the new album both bands' artistic visions have fused together in a remarkable mix of pattering scrap percussion and tight beats. The music is still dominated by the same broken ostinato from the likembe which has been played by the son August Mingiedi ever since his father passed away. The influence from Batida seems to have created an even greater clarity in the music and the feeling of being in the middle of a carnival is more present than ever.
Konono N°1 has a number of renowned collaboration in the past such as Björk and the project Congotronics vs Rockers. Konono N°1 meets Batida, the name of the new album, will most likely strengthen their position as the most beloved party band among alternative rockers and noise makers. Don't miss this opportunity to experience Konono N°1 in an intimate concert at Oceanen!