MARY OCHER + YOUR GOVERNMENT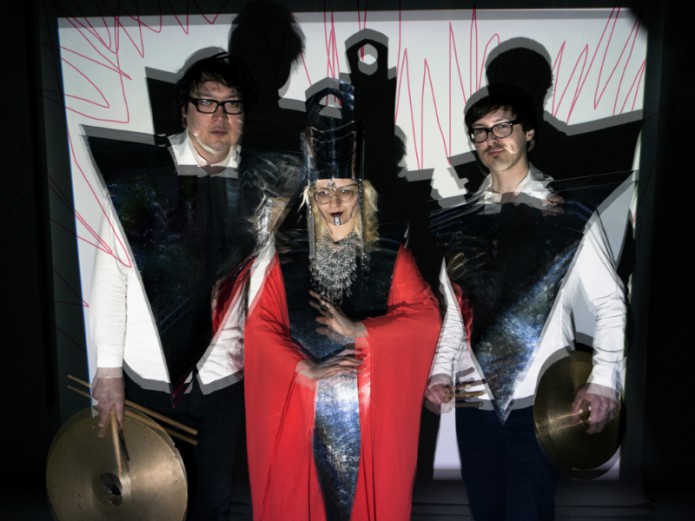 With her dream-like, electronic avant-pop and theatrical presence Mary Ocher has taken her natural place on the European underground stages. Her original voice and art-inspired performances together with her rebellious and sprawling genre-combinations has created an irresistible dissonance which is tickling and unsettling at the same time.
Moscow-born Mary Ocher started writing music at age 11 while living in Tel Aviv. She now resides in Berlin where she besides music also creates film, visual art, photography and poetry. In Berlin Mary Ocher soon became part of the city's blooming young international art scene, and is today a member of the artistic collective Autodiktat for self-taught artists.
Mary Ocher's debut came in 2011 with the album War Songs and her second album Eden from 2013 was produced by the Canadian garage-rock musician King Khan. The collaboration led to a 50-day tour in 2014 around the US and Canada, after which she was invited by Yeah Yeah Yeah's Karen O to perform at Genesis Charity event.
Mary Ocher's latest project, Mary Ocher + Your Government, is a collaboration with the drum-duo Your Government who have brought tribal influences to Mary Ocher's music. Their debut-album was released in January and on April 30th these pioneers  take on Oceanen's stage!